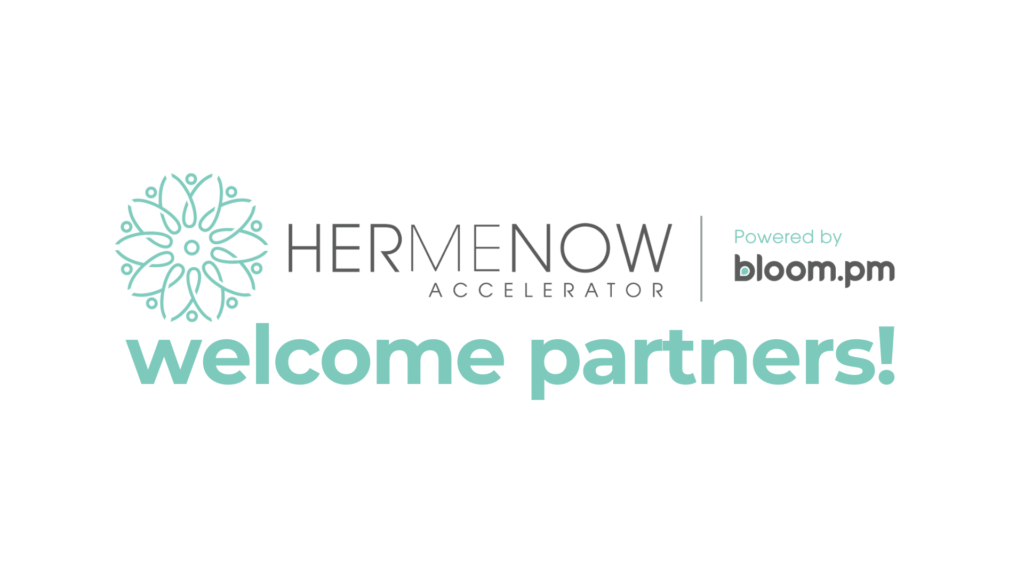 Ramping up towards the launch of HerMeNow Accelerator Cycle 2, 2023-2024!
The 2023 HerMeNow Accelerator is an exciting program that provides open-access training support to social enterprises in MENA+Africa, plus more customized training support to 30 women-led green social enterprises in eligible countries in MENA & Africa in the bootcamp phase, and then technical, financial, and mentorship support to 10 women-led green social enterprises in the accelerator phase.
We're currently looking for partners to help us build momentum to increase our collective impact, especially to:
Reach more eligible teams (Outreach Partners! 📣)
Expand the open-access training, tailored training, and mentorship activities (Knowledge Partners! 🧠)
Join as co-sponsors / co-funders to help us reach more teams and increase the level of support to the top teams.
Interested? Please contact us using the form below or at partner@bloom.pm
We love welcoming new partners to the Bloom family
We work with a diversity of partners to deliver world-class programs in all environments and conditions. Here's some basic information about Bloom, our programs, and how we approach partnerships. Please fill out the Partnership Interest Form below to explore how we can collaborate.
Partners are invited to join in several capacities:
Outreach and community engagement to help us collectively build momentum around supporting more women-led social entrepreneurs
Mentors, experts, and trainers to directly support the teams in the program
Project support for teams (financial, in-kind, technical tools, content, events, perks/discounts, etc)
Let's collaborate to expand this program to reach more social impact enterprises, run more cycles, and expand the support for social enterprises in each cycle
Partnership Overview Presentation
[vc_custom_heading text="Interested? Please email us at