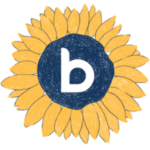 The HMN Open Community Program aims to foster skill development and empower women social enterprise leaders in MENA and Africa. 
We hold monthly sessions, open to everyone and entirely free.
By participating, you will have the chance to grow both personally and professionally and find strength in a supportive community.
Next session: Pitch for Impact
Planned for June 13th from 5 to 6:30 PM (GMT+3)
Whether you're pitching to investors, entering a competition, seeking feedback on your startup, or presenting to clients, this session will guide you through the process, helping you improve your pitch materials and enhance your presentation skills. It's an invaluable opportunity to boost your impact and increase your chances of success.
Sign up to secure your spot for the upcoming session.