Every donation helps us towards Bloom's mission.
Bloom is a Lebanon-based nonprofit and social enterprise accelerator supporting social entrepreneurs in MENA+Africa.
Our mission: Make entrepreneurship skills development and support universal.
We've provided training and support to over 850 teams in the Middle East and Africa, which blend personal development with professional development to ensure that wellbeing is at the core of social impact work.
We're also developing methods, tools, and our online platform to help us and other accelerators and entrepreneurship support programs reach more people with higher quality programs and support.
Together, we can build a better, more sustainable, more positive, and more equal world.
Are you interested in giving a large amount, or giving through direct transfer? Feel free to email partner@bloom.pm directly to connect with the Growth team.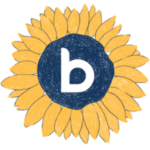 Bloom is fiscally sponsored in the US by the Faraway Project, a 501(c)(3) organization. This allows people in the US to make tax-deductible donations to us via this form 👉