Every donation helps us towards Bloom's mission.
Please donate, and let's make a bigger impact, together.
At Bloom, we are driven by a powerful mission – to empower a population of changemakers in developing, emerging, or under-represented communities by making values-driven entrepreneurship skills development and support universally accessible. We believe in the potential of social entrepreneurs in the MENA and Africa (and beyond) to create positive change, and every donation brings us closer to realizing this vision.
Our impact speaks for itself. Since launching, we have already provided training and assistance to over 850 teams in the Middle East and Africa. These programs go beyond the traditional approach, blending personal development with professional growth, ensuring that the wellbeing of our social impact champions remains at the very core of their work.
---
🌻 But we're not stopping there. 
We are continuously working on pioneering new methods, developing cutting-edge tools, and building an online platform that will help us and others run more effective programs, allowing us to collectively reach many more aspiring entrepreneurs, and help us all contribute towards positive growth for individuals, teams, communities, economies, and beyond. 
We're also working on building stronger foundations for organization sustainability and impact growth. As a combined non-profit + social enterprise, we're working on launching complementary revenue streams while maintaining our mission focus on breaking down barriers of inequality and making high quality organizational and individual skills development accessible to everyone, everywhere. If you are interested in outcome-oriented giving, select that option in the donation box, and your giving will go to provide scholarships to make sure everyone has equal access to our programs, while helping us as an organization improve accessibility and organizational sustainability.  
By contributing today, you become an essential part of this transformative journey, helping us and other accelerators and entrepreneurship support programs elevate their impact to unprecedented levels.
Together, we have the power to educate and empower young people across MENA and Africa, and beyond, creating a world where positive change is not just a dream but a reality. 
---
🚀 Your donation catalyzes progress, building a better, more sustainable, and equal world for all.
Your generous donation will directly support social enterprises with skill and organizational development, ensuring they have the resources to thrive and create lasting change. Each contribution adds up to an even more significant collective impact, amplifying the reach and depth of our work.
---
🎉 Are you ready to make a significant difference? 
Join us now in this incredible journey of transformation. Your contribution is not just a donation; it's an investment in a brighter future for the MENA and Africa regions and beyond. Let's sow the seeds of change and watch them bloom into a world of boundless possibilities.
👉 If you wish to contribute a significant amount or prefer to arrange a direct transfer or have other questions, please contact partner@bloom.pm.
👉 Bloom is affiliated with the AltCity Impact NGO in Lebanon, and proud to be fiscally sponsored in the US by the Faraway Project, a respected 501(c)(3) organization. This means that your donation from the US is not only an investment in empowering social entrepreneurs but also a tax-deductible opportunity to support our cause.
🙏 Thank you for being a changemaker with Bloom!
Are you interested in giving a large amount, or giving through direct transfer? Feel free to email partner@bloom.pm directly to connect with the Growth team.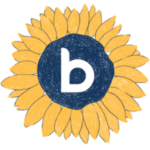 Bloom is fiscally sponsored in the US by the Faraway Project, a 501(c)(3) organization. This allows people in the US to make tax-deductible donations to us via this form 👉