Donations to HerMeNow teams will help them grow and succeed.
HerMeNow is an accelerator program aimed at helping women social entrepreneurs in MENA and Africa grow their businesses. Take a look at these 10 exemplary enterprises working for positive change in their communities.
Are you excited about the work these teams are doing? Help support them by donating to their businesses. Your contributions will help them navigate critical periods of growth and access the resources necessary to succeed! You can easily make donations using this form 👉
When prompted for the names of the teams, please choose from the options below:
Hopewell Firm
Knock Knock
Kuja Ecopads
Nawat Health
Sanabel
Smart Sensory Products
Taw Academy
Tuwe Bora Kenya
Vumogo
WingWoman Lebanon
Note: If you would like to support more than one team, please specify the teams and amounts in your comment. If "No Designation" is selected, your contribution will be divided evenly among the teams.
Are you interested in giving a large amount or giving with an alternate payment method? Feel free to email partner@bloom.pm directly to connect with the Growth team.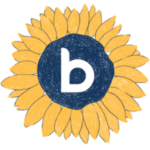 Bloom is a Lebanon-based nonprofit and social enterprise accelerator supporting social entrepreneurs in MENA+Africa. Our mission is to make entrepreneurship skills development and support universal.
Bloom is fiscally sponsored in the US by the Faraway Project, a 501(c)(3) organization. This allows people in the US to make tax-deductible donations to us using the form above.