Let's have more impact ... together.
HerMeNow is an accelerator program aimed at helping women social entrepreneurs in MENA and Africa grow their social impact businesses. We're getting ready to launch Cycle 2, and your support can help us expand and extend the support we're offering the teams during and after the program, and to expand our community programs for teams that aren't in an accelerator cycle.
If you want to help in a deeper way or have questions about alternative payment methods, please check out the HerMeNow Partner information or contact us (partner [at] bloom.pm), we'd love to chat and see how we can grow our impact together! 🙏 🎉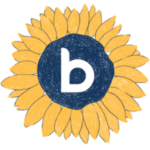 Bloom is a social enterprise affiliated with the AltCity Impact non-profit based in Lebanon, and providing online, hybrid, and in-person programs supporting social entrepreneurs in MENA+Africa. Our mission is to make values-driven entrepreneurship skills development and support universal.
All donations are managed in a non-profit way to maximize impact.
Bloom and AltCity Impact are fiscally sponsored in the US by the Faraway Project, a 501(c)(3) organization. This allows people in the US to make tax-deductible donations to us using the form above.