Wellbeing for Impact Learning Conference – Beirut 2023
Join us for the Wellbeing for Impact Learning Conference in Beirut on September 29, 2023 at Antwork. Learn from leading wellbeing experts, gain actionable strategies for personal and professional growth, and network with like-minded individuals.
Welcome to Beirut's Premier Wellbeing Conference!
Join us for a day of transformation, inspiration, and growth.
Welcome to the Wellbeing for Impact Learning Conference, the most anticipated event of 2023 in Beirut! This conference is dedicated to exploring the profound connection between personal wellbeing and making a positive impact in all aspects of life.
Our mission is to empower individuals, entrepreneurs, gig workers, professionals, and change-makers with the knowledge and tools to enhance their wellbeing, boost productivity, foster creativity, and drive sustainable change in their communities and workplaces.
At the Wellbeing for Impact Learning Conference, we've carefully curated a diverse range of conference tracks designed to cater to your unique interests and professional needs. These tracks are the heart of our event, each offering a deep dive into a specific aspect of wellbeing and its impact on various facets of life.
1. Wellbeing for Entrepreneurs
Learn how wellbeing practices drive success in entrepreneurship.

Discover strategies to enhance mental health and overall wellbeing
2. Wellbeing for Social and Sustainable Impact
Explore the role of wellbeing in driving positive societal and environmental change.
3. Wellbeing for Personal and Professional Growth
Elevate your career and leadership skills through personal development and holistic wellness.
4. Wellbeing for Balance and Resilience
Master stress, prevent burnout, and achieve work-life balance through practical strategies.
5. Wellbeing for Creativity and Innovation
Unlock your creative potential by nurturing your mental and emotional wellbeing.
Why Attend the Conference?
Engage with leading wellbeing experts.
Gain actionable strategies for growth.
Network with like-minded individuals passionate about holistic wellness.
Explore our diverse agenda featuring workshops, panel discussions, and expert sessions.
Reserve Your Spot Now!
We'd love to see you there!
Don't miss out on this transformative event. Secure your spot at the Wellbeing for Impact Learning Conference now!
Registration is done through Eventbrite
Shape the Conference to Your Needs
At the Wellbeing for Impact Learning Conference, we believe that your input is invaluable. We're committed to creating an event that truly resonates with your needs and aspirations. To achieve this, we invite you to take part in our "Wellbeing At Work" survey.
SPARK is an international non-governmental development organization active in 14 regions throughout the Middle East, North, and Sub-Saharan Africa. For over 25 years, SPARK has been creating pathways for young people to rebuild their futures. SPARK provides opportunities for youth, particularly women and refugees, to study, work and grow their own businesses in fragile communities by providing higher (vocational) education scholarships, entrepreneurship development, and SME support.
Bloom has supported entrepreneurship programs in the EuroMENA region for over 14 years and online and hybrid online &offline programs for 6 years, continually innovating our methods and tools to improve the learning experience for the participants, the growth of the enterprises, and our collective impact on our communities.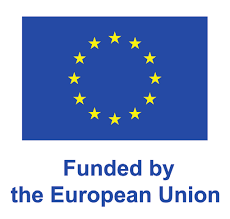 EON is a program of the From Innovation to Creation project funded by the European Union in collaboration with Spark and Bloom.