Welcome to the ENI Collective
Amplifying Regional Entrepreneurial Collaboration
ENI Collective isn't just another network – it's a dynamic, value-driven community of entrepreneurs and innovators across Lebanon, Tunisia, Jordan, and Palestine. As part of SPARK's groundbreaking program with the European Union, "From Innovation to Creation," ENI Collective is spearheaded by Bloom in collaboration with SPARK. Our aim is to amplify entrepreneurial collaborations, foster knowledge exchange, and drive lasting impact.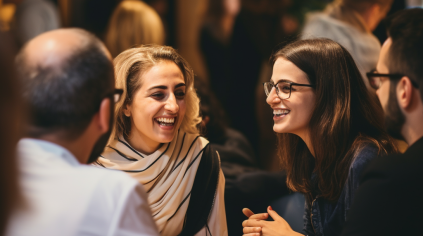 Fueling Entrepreneurial Synergy
We're weaving a web of entrepreneurs and innovators across the region, fostering collaboration and synergy.
Building a robust repository of regional knowledge by sharing insights and expertise.
Thus much I thought proper to tell you in relation to yourself, and to the trust I reposed in you.
Exploring Cross-border Opportunities
We actively scout and create avenues for cross-border partnerships and collaborations.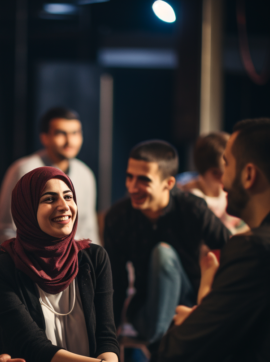 Enriched Entrepreneurial Network
ENI Collective is more than just meetups – we curate enriching experiences. We infuse our gatherings with authenticity, music, fun activities, and a vibrant entrepreneurial spirit. Get ready to connect, learn, and enjoy.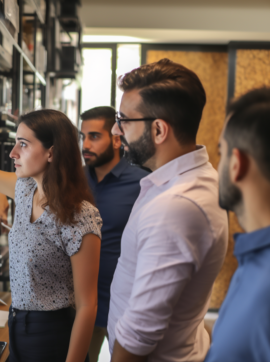 Transparent Sharing of Resources
Trust and data go hand in hand. We're transparent about sharing resources and data, ensuring every member contributes and benefits equitably. It's through this open exchange that we foster a culture of mutual support and empowerment.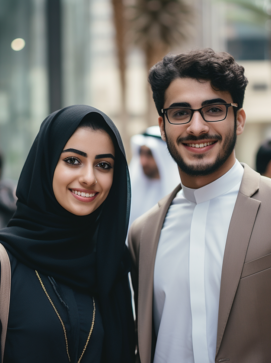 Inclusive Innovative Community
We're not just about the top-tier players. ENI Collective celebrates the entire spectrum of innovators. By including underrepresented organizations alongside industry leaders, we create a truly diverse ecosystem that thrives on collaboration.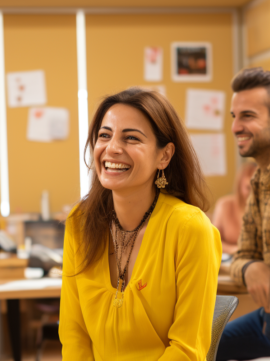 Starting with a laser-focused group of ENI partners, we ensure every interaction counts. Our goal-oriented approach and gradual expansion strategy keep us committed to providing tangible value to our core members while setting the stage for inclusive growth.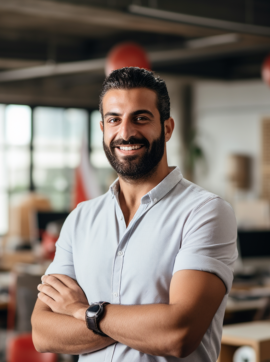 Sustainable Engagement and Timely Opportunity
ENI Collective isn't just a network; it's an ongoing conversation. We combat stagnation with dynamic content, discussions, and regular engagement. Expect opportunities, insights, and connections that keep you at the forefront of innovation.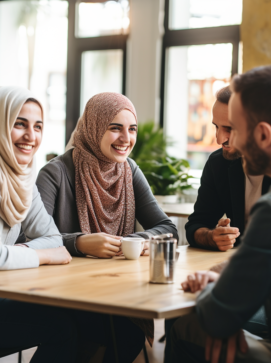 Collective Benefits for Collective Growth
Collective strength brings individual benefits. With ENI Collective, partners pool their perks and benefits, creating a shared wealth of resources. From access to Bloom's platform and funding opportunities to mentorship and a network of regional social entrepreneurs – together, we empower progress.
Join the Collective Movement
Become a part of the ENI Collective and amplify your impact on the regional entrepreneurial landscape. Let's innovate, connect, and thrive together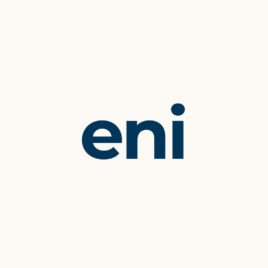 SPARK is an international non-governmental development organization active in 14 regions throughout the Middle East, North, and Sub-Saharan Africa. For over 25 years, SPARK has been creating pathways for young people to rebuild their futures. SPARK provides opportunities for youth, particularly women and refugees, to study, work and grow their own businesses in fragile communities by providing higher (vocational) education scholarships, entrepreneurship development, and SME support.

Bloom has supported entrepreneurship programs in the EuroMENA region for over 14 years and online and hybrid online & offline programs for 6 years, continually innovating our methods and tools to improve the learning experience for the participants, the growth of the enterprises, and our collective impact on our communities.
EON is a program of the From Innovation to Creation project funded by the European Union in collaboration with Spark and Bloom.